There are several data points that every business needs to be aware of to understand their customers better. This can range from demographics, how they found you, website visitor data, and why they chose to go with a competitor.
But for local brick-and-mortar businesses, there are strategic methods to connect with their customers to give them the upper hand that is better than most. One example is to combine points of interest data with other strategies like geo-fencing.
If you've heard about points of interest data but aren't sure what it is, then keep reading to learn more about what it is and how different sectors utilize it to get a competitive edge.
An Introduction to Points of Interest Data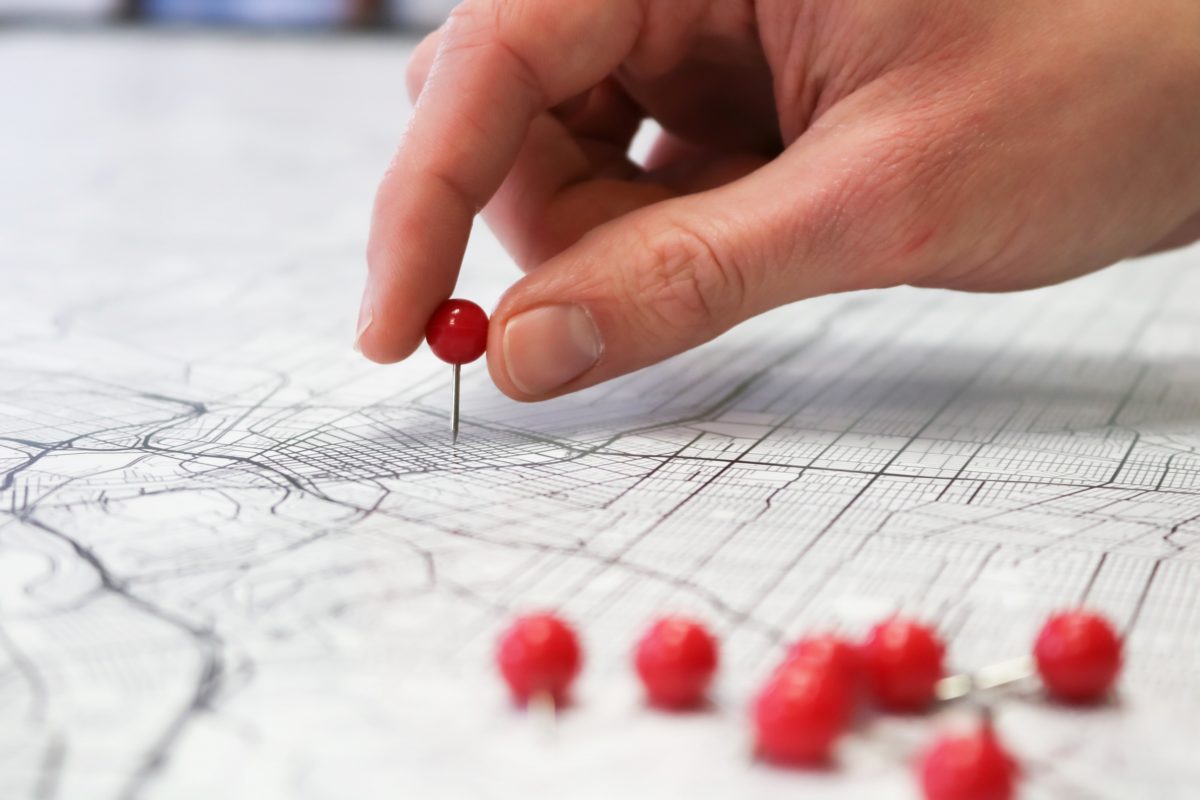 Points of Interest (POI) is a specific point on an online map that might be of interest to a consumer. It can include government landmarks, tourist attractions, grocery stores, and even parking lots.
It overflows with the potential to help businesses make decisions and save money with location-based advertising.
The difference lies in the different approaches towards using the data between consumers and businesses.
For example, a business uses POI to identify trends to enhance processes and decisions, while a consumer will use the data points to rapidly locate a store or accommodation.
What Makes a POI?
A point of interest boils down to being a location that has several unique qualifiers. The attributes that make a POI include:
Name
Longitude and latitude
Category
Uniform Resource Identifier (URI)
Address
Contact information
Unique identifier
The thing that makes POIs unique is that they are not stagnant. Meaning if your business is a customer's local lunch spot and you move to a new building, the point of interest moves on the map, so your customer still sees and finds you.
So it can be said that a POI depends on the level of human activity at a location. If a business shuts down, reducing the human action to zero, online maps remove the POI.
Different Industries and How They Use POI
As stated earlier, POI data use is not limited to local businesses. Government agencies and large corporations rely heavily on interest points to finalize data-driven decisions.
They get their information from a POI data provider that is either free or paid. A POI data vendor likely employs several techniques to extract the required data.
Some of the more conventional methods of POI data extraction include:
Open sources
Social media platforms
Government directories
And depending on the sector a business is in, the actual use of the data differs.
Retailers
A retail business's success depends on various factors, but the most significant driver is when it understands its market share.
Retailers use these points to understand better their current and potential consumers in a specified area, determine competitors, and grasp the current level of demand. They use the data to help decide whether to close down a store that's not performing well or open up a new store in that location.
Of course, the number of reasons why a store isn't performing well is limitless. But there are solutions that POI data can combine with to help in the final decision.
Take a brick-and-mortar business that also has an online presence. Website visitor data can help identify online shoppers who browse but don't leave vital contact information.
An excellent example of this would be a car dealership. With the rise of online options like Carvana, consumers are researching cars online before going in person. Dealerships can use POI data to help optimize their paid advertising methods.
Real Estate
Due to the pandemic, an increasing number of consumers have started to look online to find their new place to call home. The real estate sector heavily employs the use of POI data to help sell or rent out listings.
When you look for a new place to live, what are the requirements that you have? Does it include good places to eat, transportation, things to do, or schools?
That's all POI data that the real estate industry uses to their advantage, and information people used to finalize their decisions. How likely are you going to rent or buy a place that doesn't show what's nearby?
Real estate agents depend on gathering potential prospects to show their listings. There's a lot of fierce competition, and location visitor data helps identify prospects visiting their competitors and finding them at POI locations predetermined in their customer profiles.
Public Sector
POI data provides an accurate mapping of a specified area for the public sector. It helps to improve routes for emergency services, public transportation systems, and law enforcement.
It also lets the government know which public services are available and if their locations provide an optimal response time. If it doesn't, then a new department of the service may be required.
Financial Sector
POI data helps banks in the following four ways:
Accurately locates ATMs and branches for consumers
Analyze location-specific competitors
Identify potential opportunities
Investigate fraud
Like how the data helps the retail and real estate sector, banks use POI data to help analyze consumers' spending habits and potential income level, among others, to determine which products to sell.
POI data isn't limited to banks. Hedge funds also use it to help determine potential investment opportunities.
It provides benefits throughout the entire investment cycle, from the origination of the deal to continuous monitoring.
Insurance
Insurance providers utilize POI data to complete risk assessments for brick-and-mortar businesses. By understanding the other companies that surround their client, they can determine the policy price appropriately.
If POI locations known for property crime surround a local business, they will likely receive a higher insurance premium.
Arts, Entertainment, and Recreation
POI data helps the entertainment industry reach potential customers beyond their local area. When you travel, how often do you search for things to do? Pretty often, right?
The data points help the industry identify their customer's locations, behaviors, and habits to help customize their advertising strategies.
Getting Started With POI
As you can see, points of interest data is a solution that businesses can use to gain an edge over their competitors.
It doesn't matter if you're just starting your business or have been running it for the past decade. Get in contact with one of our specialists to begin utilizing physical location and website visitor data to expand your business's potential.