The automotive industry is among the largest markets in the United States. Statistics show that by 2016, the industry comprised approximately 270 million registered vehicles and motorcycles. The number grew to 286.9 million in 2020, and it is projected to reach 290.8 million in 2022. With at least 128 million households in the U.S., it is time for car dealerships to find creative advertising ideas to succeed in this competitive industry. For this reason, various dealership companies spend billions of dollars on marketing. According to the 2018 statistics by marketing charts, auto companies spent $18 billion on advertising their brands.
Therefore, it remains essential to ensure that you get significant ROI with such investment. Moreover, if you are an advertising agency, you must guarantee your clients that your campaigns will produce the desired results. Fortunately, marketing strategies such as designated market area (DMA) and Mobile Advertising ID effectively target the right clients.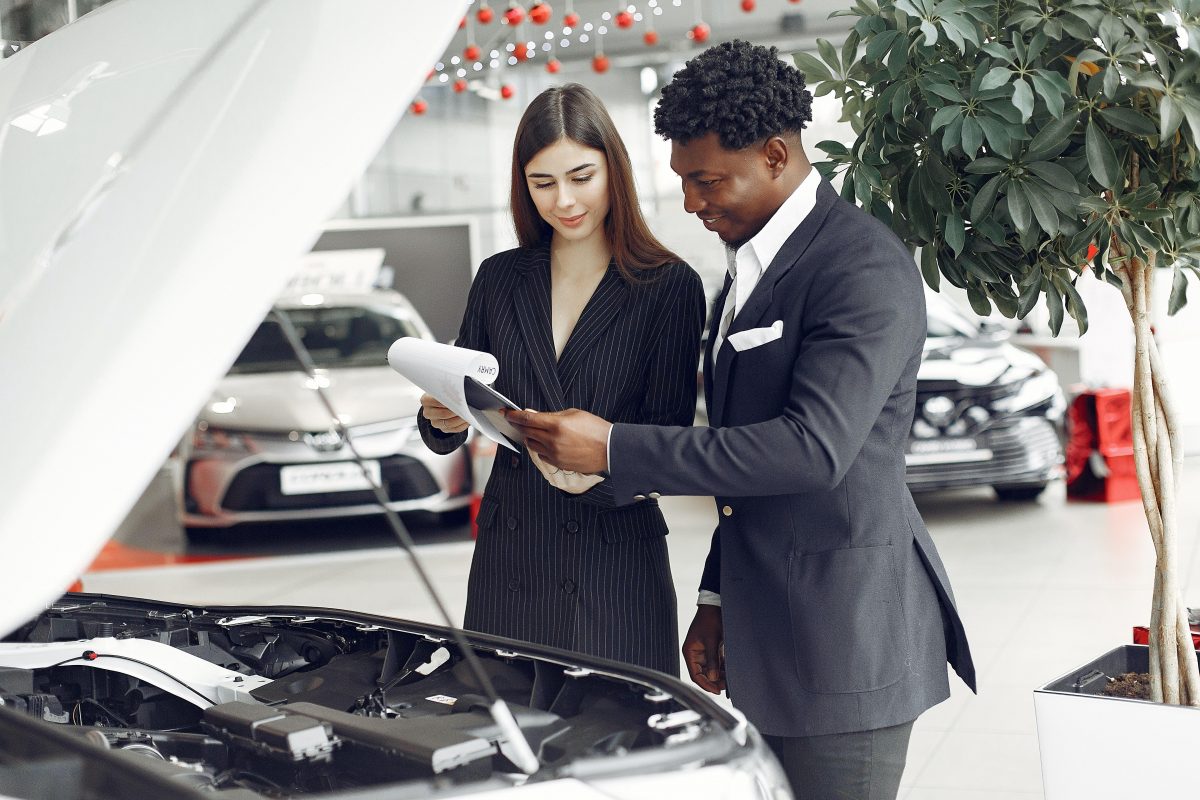 Paid Advertising Campaigns
An innovative idea that drives sales remain essential when it comes to car dealership advertising. When old tricks such as customer referrals do not work anymore, it is time to find new ways to improve your brand's outreach. Therefore, paid ads have become a new marketing strategy for online dealerships. Every dealership hopes to sell more cars by investing in strategies that guarantee reaching potential buyers.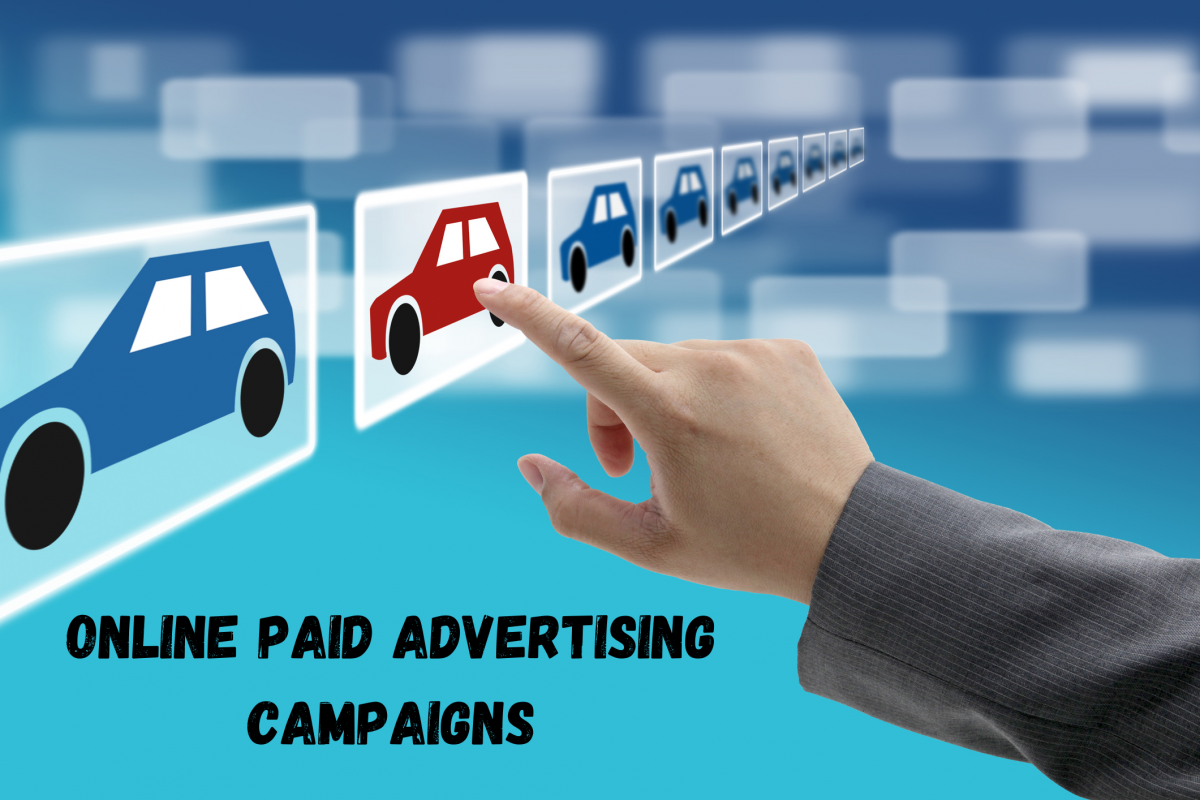 Why Car Dealerships Prefer Online Paid Advertising Campaigns?
Unlike traditionally paid advertising campaigns, car dealers can monitor their marketing campaigns' progress through different online tools. They can conduct an extensive survey, gathers social media and website traffic data, and compare with conversions to determine the success of your automotive paid ads.
Paid Advertising Campaigns for Car dealerships to Optimize Their Online Presence
According to Google, most automotive sales begin with an online search. While automotive survived by simple websites and little social media presence in the past, statistics show that 60% of automotive buyers prefer buying from an automotive company with an improved and up-to-date website facilitating efficient communication.
Here is a list of advertising ideas you can embrace to improve sales at your automotive dealership through paid advertising channels. Here we go!
1. Using Google Ads
The best way to be at the top of Google SERP is by improving your SEO strategy. You to get a share of the 70% of automotive customers that turn to search engines, and being at the top of google searches should be every automotive marketer's dream. Your Google Ads strategy should include the following:
Use a properly allocated budget between campaigns according to the audience's market share.
Include negative keywords to filters out irrelevant search results
Use SEO-optimized keywords by structuring your Google Ads properly and adding the ad extensions.
2. Using Facebook Ads
Social media has become another target population worth exploring in promoting automotive campaigns. While different platforms attract different clientele, Facebook has asserted itself as the leading social engagement space to generate leads in the automotive space. Ensure that you understand Facebook's different targeting options to target the right users. To succeed on Facebook and ensure that your car dealership advertising reaches potential buyers:
Use dynamic Facebook Ads such as inventory-based vehicle catalog Ads.
Adjust Facebook advertising objective and targeting options to market to the right sub-set users.
Facebook remains among the top social media sites for dealerships targeting millennial car buyers.
3. Service-specific Ads to drive car sales
The best way to improve your brand's online presence and maximize car sales from repeat customers is through service-specific ads. Automotive dealers often divert their marketing budget to service-based ads featuring their competitive discounts.
4. Countdown Ads for Car Dealership Advertising
Most people often buy products based on factors such as urgency. This fact is true, especially in impulse buying. If a car dealership runs a vehicle sale deal, running a count-down ad will more likely attract more leads than traditional ads used in car dealership advertising. A car dealer can choose to sponsor a countdown ad showing the period left until the dealership special ends to encourage the target audience to purchase sooner.
5. Great Statistics PPC Campaigns to Make More Money through Car Sales
While quality products and customer service remain critical factors in driving sales, statistics speak best on the car dealership's reputation in the industry. Accordingly, a car is the second most expensive investment that most people have after homes. Therefore, potential buyers often look for companies with a credible sales record when buying. Car dealerships thus drive more sales by running great statistics PPC ads. Ads with essential metrics such as customer service ratings and sales statistics can appeal to potential buyers and improve customer engagement with car dealership ads.
6. Inventory Catalog Paid Ads to Drive More Leads
Car dealers also use ads that feature their current inventory to drive sales. These professional ads often display key features such as the available cars and their essential features. With 2-3 interior and exterior images, such ads often appeal to potential buyers. Car dealers mostly have at least 2 cars to a single set to improve their overall car sales.
7. Holiday Specific Paid Ad Campaigns by Car Dealerships
Most car dealerships target holiday sales by creating creative and holiday-specific ads. They often use different ads for various holidays to differentiate performance and tailor them based on KPIs.
8. FAQ Style PPC Ads for Car Dealership Advertising
Different car dealers also drive sales by using FAQs to respond to potential client's questions and promote sales concurrently. They use these ads to address features such as specific car models and directions to their dealerships.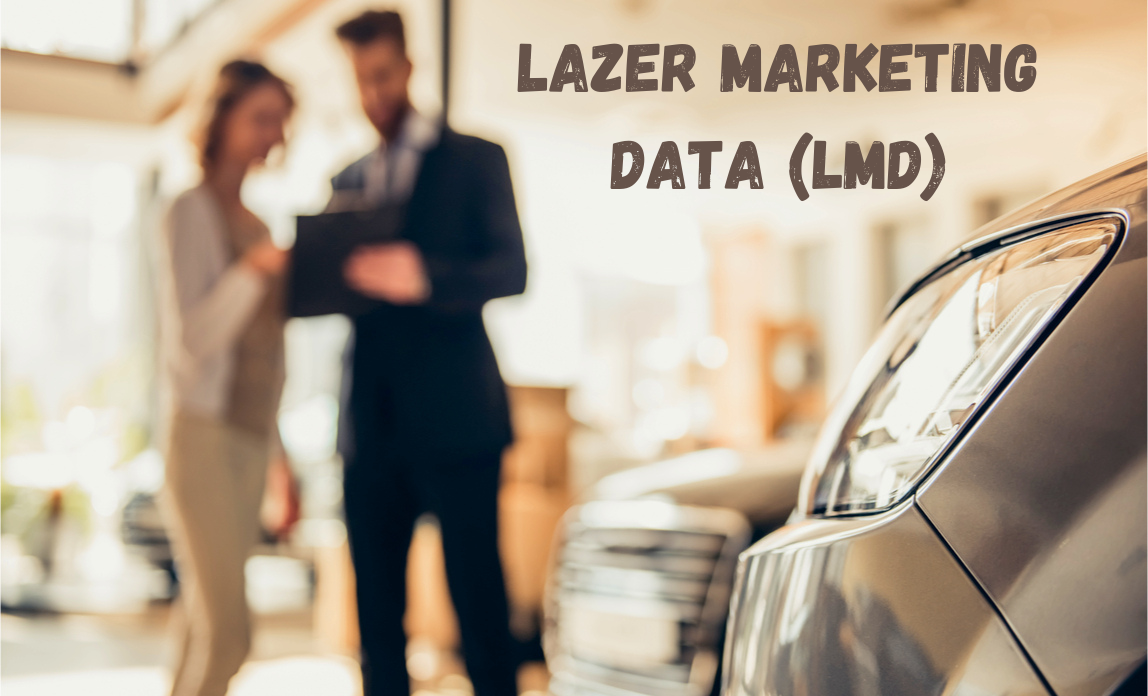 How Can Lazer Marketing Data (LMD) Help Auto Dealership to Create Effective Paid Advertising Campaigns?
If you a dealership looking to drive sales through paid advertising campaigns, consider Lazer as an addition to your data and marketing team in car dealership advertising. We have designed our products to help you determine the prospective audience for your products. Our visitor data comprises visitor and location data you can use to fuel your marketing. Your prospect data includes an active audience looking for cars and historical passive buyers who visited different locations where they would have found your auto ads.
Our lookback data can help new car dealers by availing past data of potential buyers looking for cars but did not buy due to external reasons. Car dealerships can become our partners and target their paid advertising campaigns on the right clients to make car sales today!